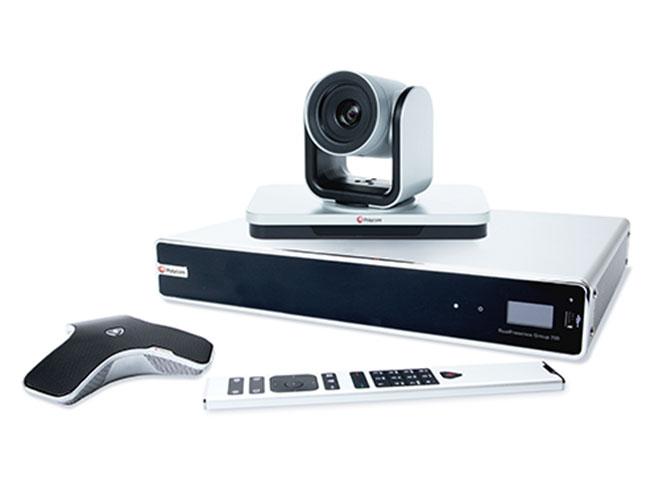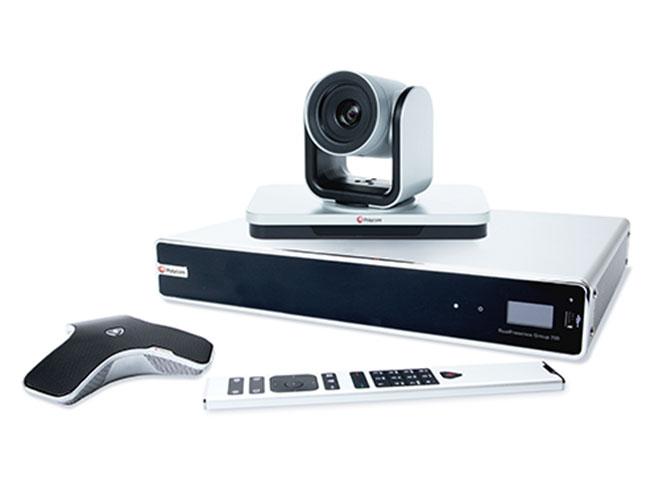 Polycom Group 700
Support 8 Sites - Multipoint , Triple Screen , Content Sharing , 4 Microphone Array
รายละเอียดสินค้า Polycom Group 700
RealPresence Group 310, 500 or 700, combining great video experiences and a new breakthrough simple interface with the broadest interoperability and lowest total cost of ownership of any video collaboration system.
Polycom RealPresence Group Series is the engine that drives enterprise-grade video, voice and collaboration experiences, accelerating decision-making and fostering innovation. Only Polycom delivers video collaboration experiences that bring users closer together and drive meaningful conversation for geographically dispersed teams.
Content Collaboration Experiences
Share content up to 1080p resolution at 60 frames per second - video clips, CAD animations, medical diagrams, or anything else you can dream up.
Polycom VisualBoard technology lets you mark up documents, drawings, or anything else you share during a call. Simply connect a touch display, a mouse, or the Polycom UC Board accessory to RealPresence Group to instantly transform simple content sharing into an interactive and collaborative experience.
Use Polycom SmartPairing technology to send and annotate content from your mobile device or the cloud.
Use the People+Content IP application to wirelessly share from a PC or Mac.
Video Experiences
EagleEye Producer uses innovative facial-tracking to instantly recognize everyone in the room and frame them all properly for greater impact, even as participants enter, leave or stand to present. Plus it counts and records the number of participants in each meeting so you can measure the full impact of your video investment.
For a more immersive experience, EagleEye Director automatically zooms in on the person speaking, transmitting facial expressions and body language for higher impact and more productive video collaboration.
Easy and intuitive interface, even if you've never used video before.
Polycom SmartPairing technology makes it simple to use your own tablet to start and manage video calls.
Each room can display its own calendar from Microsoft Outlook, with a single click to join meetings, simplifying connections for users.
Add RealPresence Media Suite to easily create high-quality recordings and webcasts for training, corporate communications, knowledge management and more
Audio Experiences
RealPresence Group Series features the ultimate voice clarity, automatically reducing background noises and delivering advanced echo cancellation to keep meetings on track and free from distractions.
Lost Packet Recovery protects the audio and video in challenging network environments, keeping the experience optimal for users even in difficult network conditions.
Polycom NoiseBlock technology keeps annoying sounds such as keyboard clicking and paper rustling from interrupting your meetings.
Polycom Acoustic Fence captures sounds from inside the virtual fence while blocking those from outside, enabling video collaboration in open workspaces.
Add Polycom SoundStructure to enable highly sophisticated audio tuning and configuration, plus the ability to add dozens of additional microphones, delivering clarity for everyone even in your largest spaces.