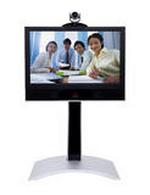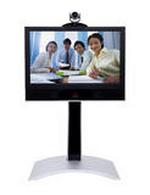 Polycom HDX 6000
Simple and Cost saving model , Single Monitor , Content Sharing
รายละเอียดสินค้า Polycom HDX 6000
Polycom HDX 6000 Video Conferencing Kit
Description
The Polycom HDX 6000 provides HD video, voice and content sharing with powerful technology and a quick return on investment.
Polycom HDX 6000
Features:
Simple to setup, the Polycom HDX 6000 has a single HDMI cable for audio / video and a DVI input for a computer connection or additional video source

Improve collaboration and reduce costs with the affordable and easy to use Polycom HDX 6000

Increase productivity and improve relationships while reducing operations and travel costs

Intuitive to use and manage, the Polycom HDX 6000 delivers telepresence experiences for environments such as standard meetings rooms, conference rooms and other environments requiring simple connectivity.


The Polycom HDX 6000 HDMI output allows for quick and seamless integration with high definition displays via a single cable, while powerful standards-based People+Content allows users to easily and quickly share high quality documents, spreadsheets and multimedia content.
The Polycom HDX 6000 offers high definition (1280 x 720) video resolution, HD audio and HD content sharing.
The Polycom Siren 22 and Polycom StereoSurround sound give users excellent acoustic clarity and provide a home theater quality audio experience.
The Polycom HDX 6000 seamlessly integrates with all components of the Polycom Visual Communication portfolio, including the Polycom RPX, Polycom HDX systems, Polycom RMX conference platforms and Polycom Converged Management Application (CMA) and is fully VC2 compliant.
Polycom HDX 6000
system includes:
HDX 6000 View codec

EagleEye Camera

Polycom microphones Array with 7.6m cable

English Remote

Cable bundle (6' HDMI, 12' LAN)

10' NA power cord

People and Content

PPCIP

Polycom HDX 6000 systems require the purchase of a one-year manufacturer service agreement which includes next day parts replacement, 24x7 technical support, software upgrades and updates, and user training.